Good New!—Two More Yihui Brand Products Passed CE Verification
In July,2014, The Yihuicasting made Induction Furnace and Magnetic Tumbler passed the CE security verification and got certificates issued by Italian organization.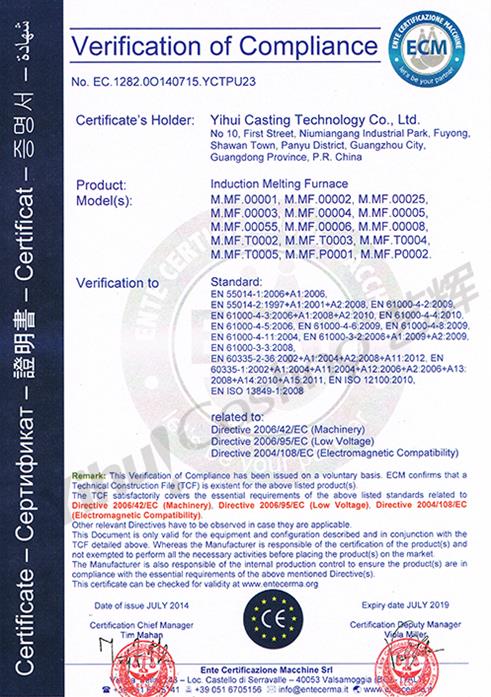 Yihui casting technology Co has been working on the products` Design & Research and improvement since start. To ensure the pass of CE verfication, Every department worked together under the leadership of the company. And we finally got the CE certificate after seriously examination and verifying. More and more CE marked products proved that our company has made a big process in producing aspect. Abundant technology capital and powerful developing team ensure the company in stable state.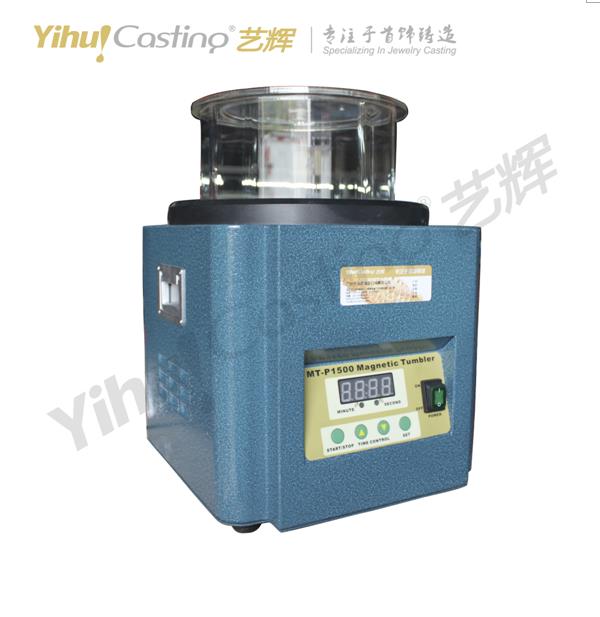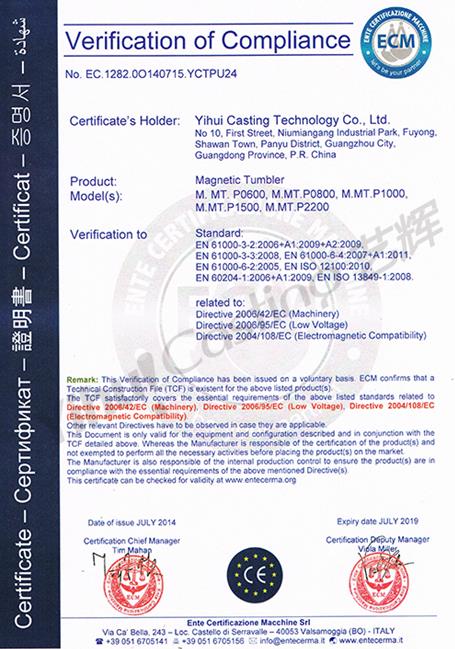 It`s a big chance of our company `s development. The identification of our products becomes important power for us to explore markets domestic and oversea. And it`s also builds stable foundation for our company`s development.
Wish our company improving continuously and growing stronger, making another break.