Warmly celebrate Yihui Casting Technology Co., Ltd. 10th anniversary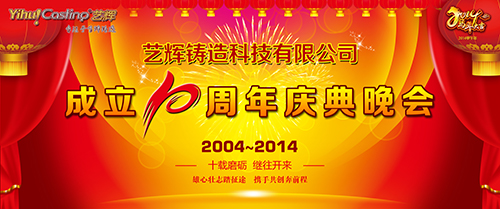 Warmly celebrate Yihui Casting Technology Co., Ltd. 10th anniversary
There are a whole ten years of history since Yihui built in 2004. The up-pgrowing way is accompanied with
close cooperation and great support from our partners,especially, with the industrious working and efforts
of GM Shi and all staffs. Yihui casting has accumulated abundant manufacturing&saling experience
and profound productivity, after many years of development and hard toughening term. We successfully became the leading
manufacturer in the industry of jewellery casting equipment and consumption accessories. This is a firm base for
our developing in future.、
22th,Feb.2004, a grand evening party for celebrating ten years anniversary of Yihui casting, was opening at
the SanPaoLong Hotel located at Gu town Shawan panyu Guangzhou.
The party was hosted by Manager Liu of the headquarters and Miss.Li Tingting of e-commerce department.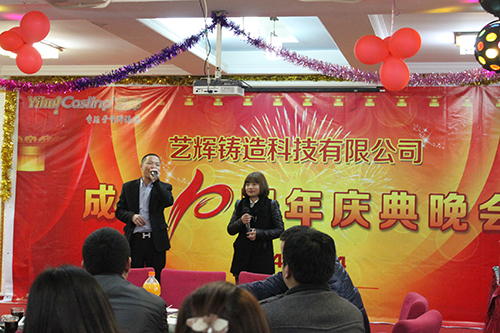 The general manager Shi was making a speech.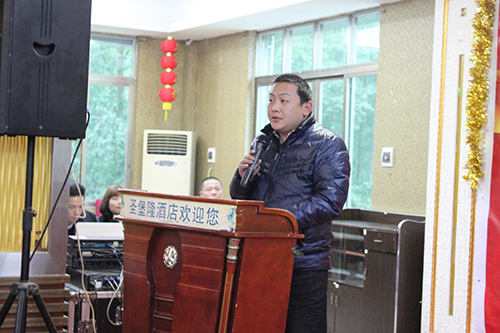 Company's clerks were performing happy program and joining award-winning questiones game.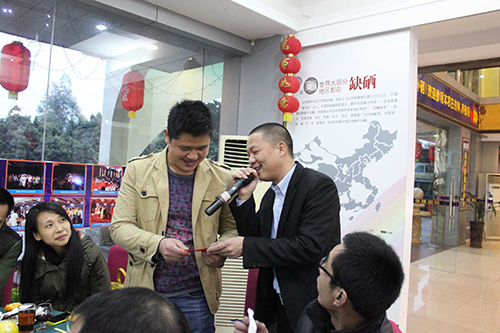 The general manager Shi was presenting contribution awards to the staffs who have served in Yihui for five or ten years .
They are witness of the prompt growing up of Yihui. Such a growing is also a feedback for their paid efforts.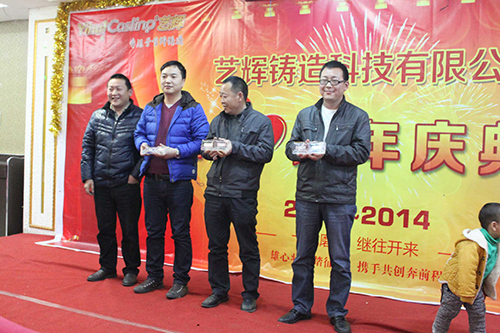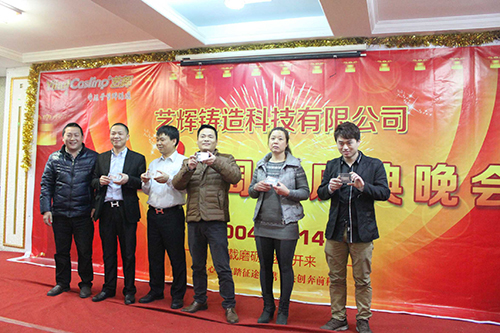 The most exciting moment for the party--Lucky draw game! The rich prizes include many branded household appliances,such
as the most popular Apple ipad and IPHONE 5S. Almost everyone can draw out a prize. The special prize came out and pushed
the party's atmosphere to a new high!
The result of luck draw was announced and presented the prizes.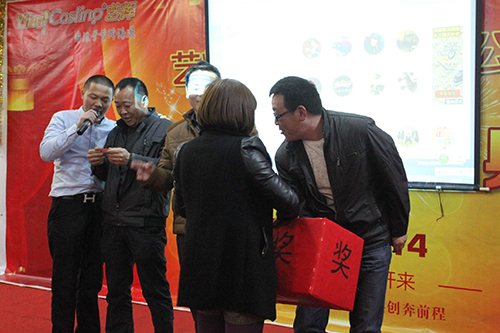 The mechanical department is undoubtedly the greatest winner of this luck draw game. They got the special prize(Iphone 5s) ,
first prize(Apple Ipad) and several other big prizes. Colleagues of other departments were enving them for such an incredible luck.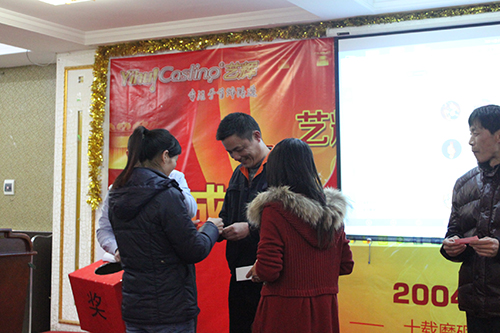 The atomosphere of evening party was absolutely warm. All staffs frenquently raised a grass and had a happy toast.
Enoying delicious food, as well as paying high attention to the lucky raffle Box.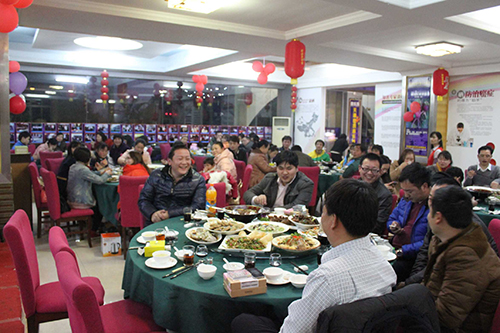 The general manager Shi and Manager Liu proposed a toast to each clerk table by table. They thank for their hardworking
and encourage them to keep punching in future.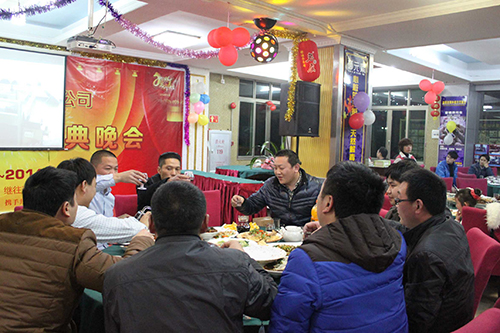 Honor just belongs to the past ten years,we are aiming to open up a further glorious future. Tomorrow's grand blueprint of
Yihui need all staff to cooperate togetherly and pay efforts to fulfil. We get to a new starting point after having this thanksgiving
toast tonight. We will keep uniting in a concerted effort on our new journey.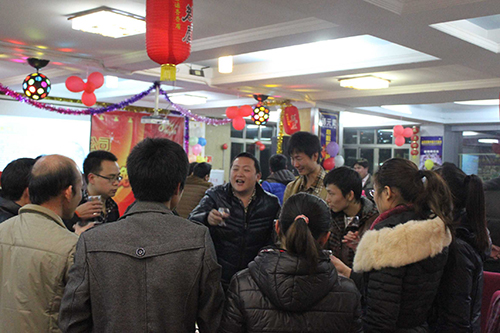 Wish the business of Yihui casting would boom up in new year! Hope everyone have a further satisfactory life. Let's witness the
soar and dream of Yihui!